We seek justice for the innocent and the wrongfully imprisoned – the marginalized and forgotten in Arizona's Criminal Justice System.
When the Arizona Justice Project (AJP) was established in 1998, it became the fifth organization in the United States created to help inmates overturn wrongful convictions. Today, there are close to 70 similar organizations worldwide.
Indigence is frequently associated with injustice and the quality of justice suffers as a result. To prevent denial of access to justice, members from the Arizona Attorneys for Criminal Justice founded the Arizona Justice Project in 1998. Its mission is to represent indigent Arizona inmates whose claims of innocence or manifest injustice have gone unheeded. Every time an accused goes to prison without having received a fair trial, we are one step closer to the loss of our own freedoms. In fact, there is no greater punishment than that imposed on the innocent.
Cases Of Innocence And Manifest Injustice
The Arizona Justice Project reviews and assists in Cases of Actual Innocence or cases in which a Manifest Injustice has occurred. To date, AJP has received over 6,000 requests for assistance, and currently has between 40 to 50 cases in post-conviction relief proceedings under the supervision of a review team.
Oftentimes, the Arizona Justice Project is a last resort for men and women who have been failed by our justice system. Their voices would go unheard and sadly, many innocent people would remain wrongfully behind bars without the hard work of our Arizona Justice Project staff and volunteers.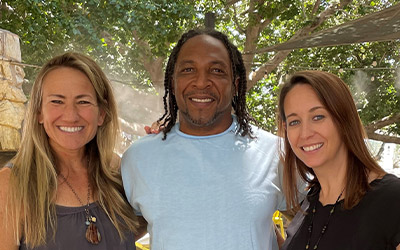 Staff And Volunteers Working Together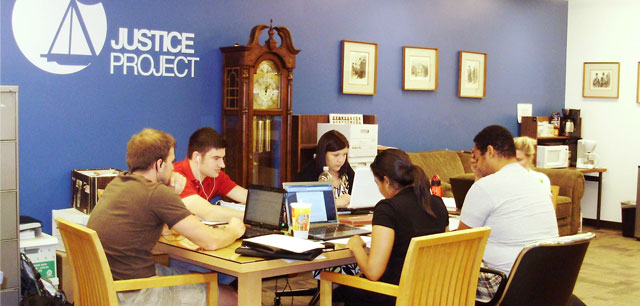 Our review teams generally consist of an Arizona Justice Project staff person or a volunteer lawyer supervisor paired with law students from the Arizona State University College of Law and the University of Arizona College of Law. In addition, the Arizona Justice Project is fortunate to have the help of some of the best investigators in Arizona who spend countless hours tracking down vital information, witnesses, and evidence in our cases.
In an ongoing effort to both correct past injustices and prevent future wrongful convictions, the Arizona Justice Project distributes a newsletter to help educate the public on the misconceptions surrounding wrongful convictions. It also keeps our supporters updated on our various cases under review, CLE events, legislative projects, groundbreaking forensic science and much more. Please subscribe to our newsletter by entering your email address at the bottom of this page.
Interesting facts about The Arizona Justice Project
Collaboration with AZ Law Schools
The Arizona Justice Project enjoys a collaborative relationship with Arizona's two law schools. We work hand-in-hand with the Post-Conviction Clinic at ASU and the Wrongful Conviction Clinic at UofA and have a close relationship with the law schools' nationally recognized experts in forensic science and DNA.
Collaboration: DNA testing
We partnered with the Attorney General's Office and the Arizona Criminal Justice Commission to undergo post-conviction DNA testing in cases of forcible rape, murder, and non-negligent homicide cases where the testing might demonstrate actual innocence.
Grant: Review DNA cases
The Arizona Justice Project implemented a second grant from the National Institute of Justice to review DNA cases. This program was a joint effort between the Arizona Justice Project, ASU College of Law, and UofA College of Law.
DNA hair review Task Force
Arizona Justice Project and the ASU Post-Conviction Clinic began working as part of an innovative statewide hair-review Task Force funded by the NIJ. This effort, which grew out of the Arizona Forensic Science Advisory Committee, also includes Arizona DPS Crime Lab, the Phoenix Crime Lab, Arizona Attorney General's Office, and the Arizona Criminal Justice Commission. The hair-review Task Force will examine hundreds of convictions where hair microscopy was used against the defendant.
Non-DNA cases
Most of the Arizona Justice Project's cases do not involve DNA, or where DNA does not provide convincing evidence of guilt or innocence.
The Arizona Justice Project is a Not For Profit charitable organization formed under Section 501(c)(3) of the U.S. Internal Revenue Code. Donations to the Arizona Justice Project are tax-deductible as charitable contributions for U.S. federal income tax purposes. There are no donation limits or restrictions on contributions to AJP.
Our EIN: 86-1004924.
View a copy of our most recent Form 990.