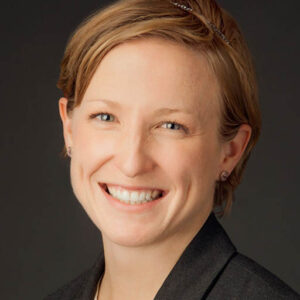 Originally from Oregon, Ms. Maring was an honors student and varsity soccer player at Calvin College in Grand Rapids, Michigan before graduating in the top 1% of her class at Georgetown University Law Center. Before moving to Flagstaff, Attorney Colleen E. Maring was based in Washington, D.C., where she practiced civil and criminal defense in courts around the country and world, winning cases everywhere from small trial courts to the Supreme Court of the United States.
Ms. Maring's experience includes defense of serious felonies and government investigations, and representation of individuals on death row and serving life sentences in efforts to win new trials or resentencing. On the civil side, she has extensive experience in professional malpractice matters and litigation related to the dissolution of corporations.
Most recently, Colleen enjoyed a robust practice representing clients in highly regulated areas of law, including health care, education, and land use at Aspey, Watkins & Diesel. She now holds the position of Chief Legal Counsel at Northern Arizona Healthcare. Professor Maring has also held joint appointments as faculty in NAU's Criminology & Criminal Justice Department and as Director of the Arizona Innocence Project from 2014–2016.