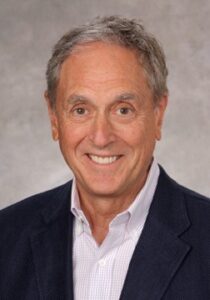 Noel Fidel received his A.B. from Dartmouth College in 1966, his J.D. from Harvard Law School in 1969, and an LL.M. in Judicial Process from the University of Virginia in 1991. He came to Arizona in 1969 as a VISTA Volunteer Attorney, and in 1970-71, as a Robert F. Kennedy Fellow, served as the first full-time Arizona lawyer for the United Farm Workers and their Farm Worker Service Center. 
Fidel was a member of the Superior Court in Maricopa County from 1982-87 and of Division One of the Arizona Court of Appeals from 1987-2002. During his tenure on those courts, he served as the Superior Court's Civil Presiding Judge, as Division One's Chief Judge, and as Chairman of the Commission on Judicial Conduct.
In 2002 – 03, Fidel became the Merriam Distinguished Professor of Law at ASU's Sandra Day O'Connor College of Law. He remained at the College of Law for six years, teaching first year torts and statutory interpretation each year, as well as serving as Associate Dean from 2003-08. He has now returned to private practice, engaging in appellate practice and consulting, arbitration, and mediation. Fidel is a past board chairman of Chicanos por la Causa, Inc., and past board president of the Florence Immigrant and Refugee Rights Project.