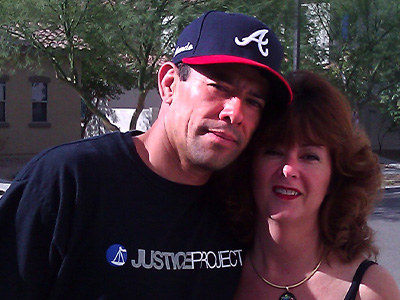 Accused of second-degree murder and chid abuse based on shaken baby theory
The Arizona Justice Project is proud to announce that in a courtroom filled beyond capacity, Judge Glenn Davis vacated Armando Castillo's conviction. 
Armando Castillo was convicted in 1998 for second-degree murder and child abuse. He was convicted based on the state's shaken baby theory in which they argued that Castillo must have shaken Steven Young, his girlfriend's two-year-old son, to death. Under this theory, if a baby had bleeding in the brain, bleeding in the eyes, and damage to the brain's axons, then the baby must have been shaken by whoever was with the baby last.
Because Castillo was taking care of Steven the day he collapsed, the state assumed Castillo must have violently shaken him to death.  Castillo has always maintained his innocence. He had never hurt little Steven or any of his own three young boys. But in 1998, he didn't know how to prove his innocence.