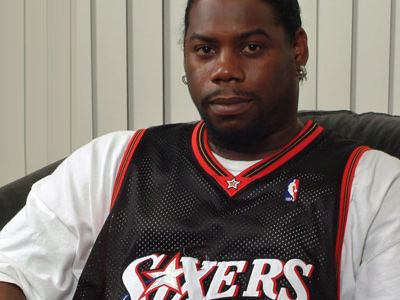 Wrongfully convicted of first-degree murder
Byron Lacy's case is one of this Project's greatest actual, factual innocence cases. He was wrongfully convicted of first degree murder, and was exonerated after Arizona State University law students and Professor Bob Bartels discovered a bullet hole discrepancy in Byron Lacy's case.
Byron was convicted in the mid 1990's of the murder of a security guard at a social club and the wounding of a second person. His conviction and sentence were set aside after an evidentiary hearing at which it was demonstrated that the bullet that was said to have come from Byron Lacy's gun was in fact larger than the bullet hole in the skull of the victim. Since the prosecution had long claimed that a single bullet had resulted in the death of one person and the injury to a second, the court set aside both convictions and released Byron Lacy from custody. Byron is now a free man, residing and working in the Phoenix area.
Byron's case stands as a superior example of the good and careful work that law students have done on our cases. It was the combined effort of the faculty coordinator at Arizona State, Professor Bob Bartels, and a team of students that resulted in the discovery of the bullet/bullet hole discrepancy.
The case is of additional importance because – as is too often the case – the discovery of the important facts was never acknowledged by the Office of the Medical Examiner and, given the barriers and time deadlines for post-conviction relief, might never have been revealed had it not been for the good work of the students involved in the case.