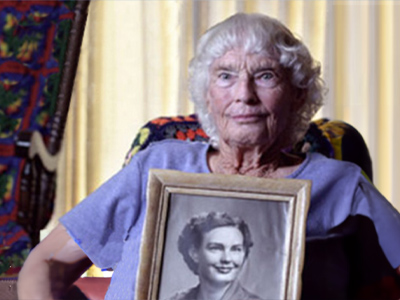 Abused by her husband. Convicted of double homicide.
Marjorie Phillips was convicted of a double homicide. She was released after criminal defense attorney Bob Hirsh, Professor Andy Silverman, and a team of law students from the University of Arizona proved that Marjorie should not be imprisoned because she was abused by the victim and had No Memory of the Crime.
Marge Phillips is one of the dearest and sweetest women to be aided by The Arizona Justice Project. She had been convicted in Globe, Arizona of the double homicide of her abusive and infidelity-prone husband and his lover. She had no memory of the events that caused their death. After many years of incarceration, The Arizona Justice Project presented her case in a petition for post-conviction relief to the Superior Court in Gila County, Arizona. Before the case could be heard, however, prosecutors in the Gila County Attorney's Office reviewed the petition and contacted The Arizona Justice Project to recommend that Ms. Phillips be immediately released based upon the time she had already served in prison.
The proceeding at which her release occurred is one of the most memorable days in the history of the Project. The volunteer criminal defense lawyer who filed the petition (Bob Hirsh) was asked to bring to court the law students who had worked on Marge's case. The Judge wanted to make clear to them that their work had marked a meaningful moment in the history of the court system in that County. At least one of the students who worked on this case later gave a speech to the entering class that followed her at the University of Arizona in which she identified her work on this case as the most meaningful experience of her law school career.
Today, Marge Phillips lives in Globe, Arizona. Cares for her grandchildren, tends to her garden and offers help to others in need. Her friends in Globe took up a collection and made an unsolicited $1000 contribution to the work of The Arizona Justice Project.