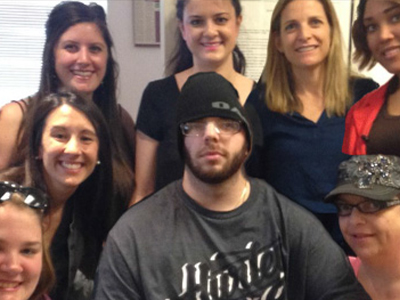 Suffered brain aneurysm while serving 5-year sentence for possession of meth
At the young age of 25, Michael Levy suffered a brain aneurysm and stroke while serving a five-year prison sentence for possession of methamphetamine for sale in Cochise County.
Due to his incarceration, Michael was not receiving the critical care he needed to recover from this life-threatening event. After hearing about Michael's medical condition, we looked into whether Michael was eligible for clemency or any other type of early release. We planned to assist Michael and his family with that process. According to Michael's sentence, however, he was not eligible for any type of early release.
Given Michael's dire need for regular and effective medical care, we eventually negotiated with the Cochise County Attorney's Office for Michael's release from prison. After serving over four years of his sentence, Michael was released on January 16, 2015. Michael has since had multiple surgeries and still suffers from the after effects of the brain aneurysm, stroke, and other complications.
Had Michael remained incarcerated, he may not have survived his prison sentence.