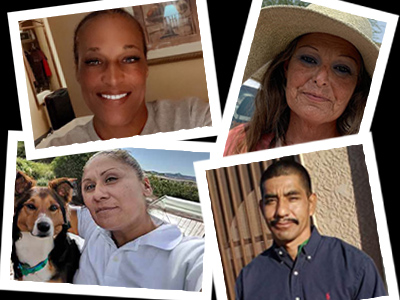 Second Chance for Juveniles
Everyone has the capacity to change
In 2012, the Supreme Court decided a landmark case in Miller v Alabama, holding that mandatory life-without-parole sentences for all children 17 or younger convicted of homicide are unconstitutional.
Since 2012 and the Miller v Alabama decision, the Arizona Justice Project has worked to identify and assist juveniles who were sentenced to life or natural life in prison. The AJP has acted as a clearinghouse to ensure impacted people had lawyers to represent them in state and federal court.
Additionally, the AJP works with numerous people to help them prepare for their parole hearing before the Arizona Board of Executive Clemency. The AJP's Social Work Re-entry Team works with these clients to create an individualized release plan and continues to provide support for clients once they are released.
We advocate for the elimination of life without the possibility of parole sentences for child offenders in Arizona and work with community organizations and stakeholder in the hope that law makers will enact policy reform and legislation.
Everyone has the capacity to change, especially children, and they should be given a second chance to show how they have matured and rehabilitated. We've seen their capacity for change and have been involved in multiple parole hearings, in which the Board granted release. Upon release they've been successful obtaining employment, contributing to their communities, and have been mentors to those around them.