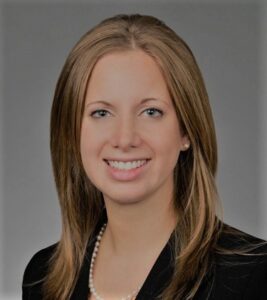 Senior Litigation Counsel
Karen Smith is an experienced post-conviction defense attorney and has represented indigent clients who have been wrongly served by society and the criminal justice system for over a decade. Before she began as a staff attorney with the Arizona Justice Project in 2019, Karen worked as an Assistant Federal Public Defender in the Capital Habeas Unit of the Office of the Federal Public Defender for the District of Arizona. There, she represented death-sentenced clients in federal and state habeas proceedings in Arizona and Nevada. In 2017, Karen was fortunate to greet one of her capital clients, Ha'im Sharif, when he was released from prison after serving twenty-nine years on death row for a crime he did not commit.
Karen graduated from Harvard Law School in 2009, where she served as Executive Editor of the Civil Rights – Civil Liberties Law Review. Following law school, she clerked for Judge James S. Gwin on the U.S. District Court for the Northern District of Ohio. She then spent several years as a litigator at Sidley Austin in Washington, D.C., where she maintained a significant pro bono practice representing indigent defendants in post-conviction criminal proceedings in federal and state courts around the country, including the U.S. Supreme Court. Prior to moving to Arizona, Karen was also an appellate attorney at the Legal Aid Society of D.C. and an attorney in the General Counsel's Office of the Federal Trade Commission.