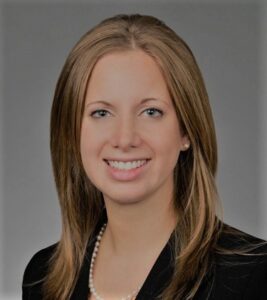 Senior Litigation Counsel
Karen Smith is Senior Litigation Counsel at the Arizona Justice Project, where she represents clients who have been wrongfully convicted or are suffering from a manifest injustice. Karen frequently litigates post-conviction cases in the superior and appellate courts of Arizona as well as federal courts. She has expertise in federal habeas corpus litigation, ineffective assistance of counsel claims, and conducting evidentiary hearings on behalf of wrongfully convicted clients. Karen has also coordinated statewide efforts to address unconstitutional sentences for juveniles in Arizona following the U.S. Supreme Court's decision in Miller v. Alabama and making sure individuals receive promised opportunities for release following Arizona's legislative abolishment of parole.  
Prior to joining AJP in 2019, Karen was an Assistant Federal Public Defender in the Capital Habeas Unit of the Arizona Federal Defender's Office. Before moving to Arizona, Karen clerked for a federal judge, worked for several years as a litigator at a large law firm in Washington DC, was a legal aid attorney, and served in the general counsel's office at a federal regulatory agency. She is a 2009 graduate of Harvard Law School and a 2005 graduate of Harvard College.