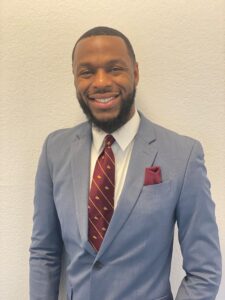 Marijuana Expungement Manager
Martin received his J.D. with a concentration in criminal litigation for Saint Louis University's School of Law in 2019; he received his Bachelor of Art in Criminal Justice & Criminology from the University of Missouri—Kansas City.
Before joining the Arizona Justice Project, Martin worked primarily as a solo practitioner for his own firm, specializing in Missouri-based landlord-tenant law and criminal defense. Prior to his solo work, Martin worked for the not-for-profit legal organization Arch City Defenders in St. Louis, MO., where he provided direct service representation for indigent clients. While at Arch City Defenders, Martin developed an expungement program based on the latest version of Missouri's revised expungement law.
During his time as a law student, Martin practiced as a supervised law student with the criminal defense clinic and the civil litigation clinic of Saint Louis University. He also interned with the Missouri State Public Defenders, the Miami-Dade States Attorney Office, and for the 11th Judicial Circuit of Miami, FL., with Judge Abby Cynamon as part of the ABA Judicial Internship Opportunity Program.